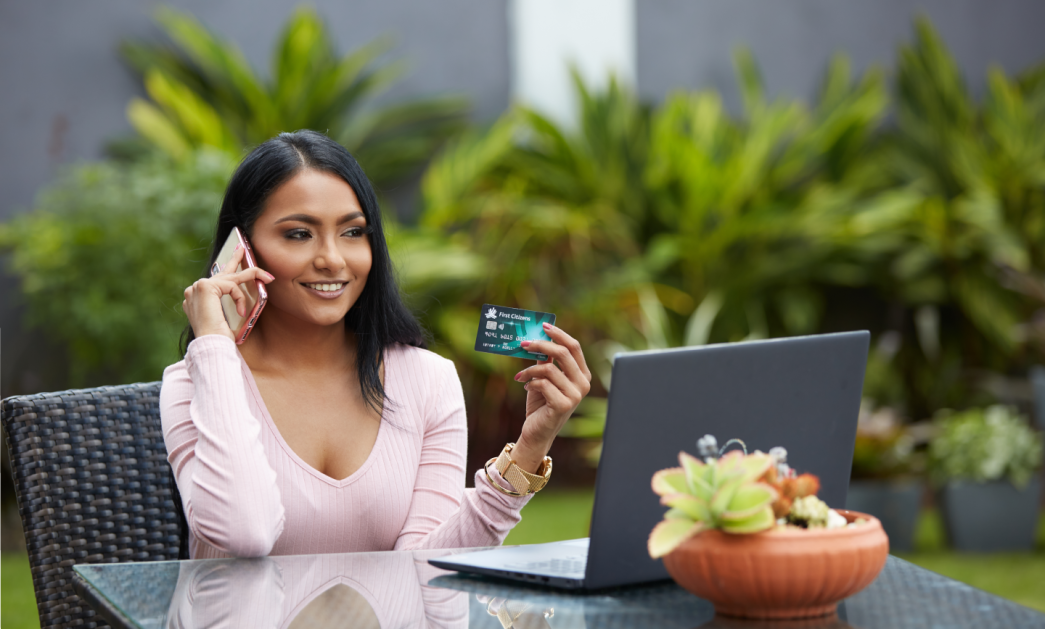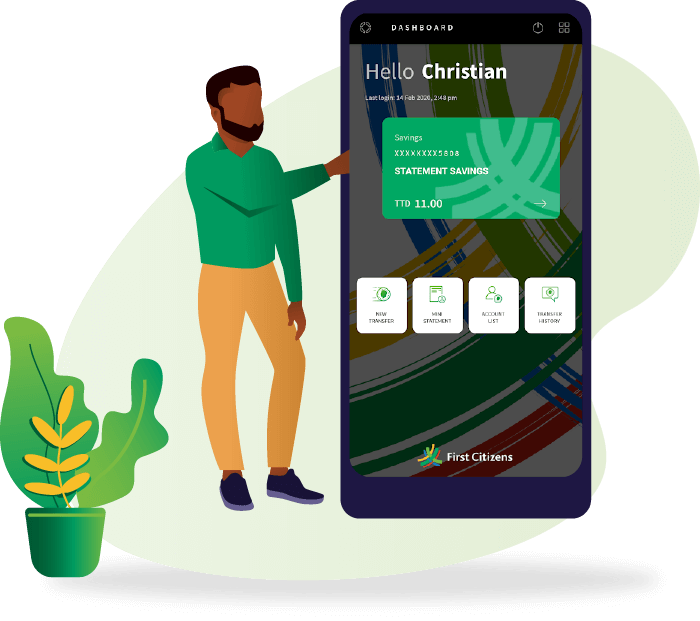 The smart way to manage your accounts on the go
Using your mobile device you can:
Check your account balance and account activity
Review your account transactions
Transfer funds between your accounts
Receive account alerts via SMS or Email
View real-time credit card balances and pay your credit card
Easily pay bills
Set up and facilitate payments at other Financial Institutions
Find the nearest Branch or ATM nearest you
With Mobile Banking you can enjoy easy access to banking…anywhere, anytime!
Get Started


Simply sign into your Online Banking Service and select the Mobile Banking section to register
Stay Connected With SMS Banking
First Citizens SMS Banking allows you to use your mobile phone to access eligible accounts using SMS to:
Check your account balances (for eligible accounts)
View a list of your most recent account activity
Transfer funds between eligible accounts
To use First Citizens SMS Banking you need the following:
To be registered for First Citizens Online Banking
To have a verified mobile device
To have a mobile device that supports SMS or Text Messaging
SMS Banking Commands
Commands are the SMS you send from your mobile device to First Citizens to request your account information or transfer money between your eligible accounts. After you have verified your mobile phone number, send a SMS to the First Citizens Mobile Text short code 34778 (FIRST) using one of the commands.