About First Citizens
Vision – To be our stakeholders' preferred financial partner through excellence, care and integrity.
Mission – We build rewarding and sustainable relationships through a highly engaged team, versatile and secure technology, and innovative financial services.

Corporate Profile
For almost three decades, First Citizens has been serving the people of the Caribbean with excellence, care and integrity. Established in 1993, by pioneers who believed in the possibility of the successful management of a bank, solely by locals, today, the First Citizens Group is one of the leading financial services Groups in Trinidad and Tobago and the Eastern Caribbean. Driven by an over two-thousand-member workforce, the Group is proud to connect Caribbean communities, through its footprint in Barbados, St. Lucia, St. Vincent and the Grenadines, Costa Rica and its flagship location, Trinidad and Tobago.
​First Citizens Group Financial Holdings Limited (FCGFH) is the parent company of the Bank and is licensed under the Financial Institutions Act, Chap 79:09 of the Revised Laws of the Republic of Trinidad and Tobago, as a financial holding company. FCGFH is a public company, which was listed on the Trinidad and Tobago Stock Exchange on October 15, 2021 and its shares began trading on October 18, 2021.
Through the largest Group sector, First Citizens Bank, as well as, First Citizens Investment Services Limited – the Caribbean's largest full service securities trading Company (Trinidad and Tobago, Barbados, St. Vincent and the Grenadines and St. Lucia); First Citizens Bank (Barbados); the First Citizens financial services office in Costa Rica and its other subsidiaries including First Citizens Trustee Services Limited and First Citizens Depository Services Limited; clients can access a full range of retail, commercial, corporate, merchant, trustee, investments and brokerage services from the Group. First Citizens also recently expanded through two key investments – a purchase of shares in Jamaican financial services company, Barita Investments Limited and a minority stake in web-based credit institution, Term Finance (Holdings) Limited.
Leading First Citizens' frontline operations, is an extensive retail branch network in Trinidad and Tobago, and Barbados with a large deployment of ATMs and point of sale devices in both countries, while customers across its markets can benefit from customised solutions to meet their diverse financing and investment needs. First Citizens is a proud contributor to the people and communities that it serves, through the work of its First Citizens Foundation which invests extensively in a range of initiatives, under its corporate social responsibility pillars of Sport, Youth Development and Education, Gender, Culture and the Environment.
The award-winning Group, which has attained accolades such as 2021 Bank of the Year Trinidad and Tobago from LatinFinance and The Banker Magazine, boasts of an asset base of TT$46.6 billion and recorded profit before tax of TT$902M for the fiscal year ended September 30, 2021. Standard and Poor's, one of the world's leading credit rating agencies, established an investment grade rating for First Citizens of -BBB/A- with a negative outlook credit in 2021.
The Group stands poised to continue to develop its rich legacy of financial growth and sustainable investments in people and communities. First Citizens remains committed to building rewarding and sustainable relationships through a highly engaged team, versatile and secure technology, and innovative financial services.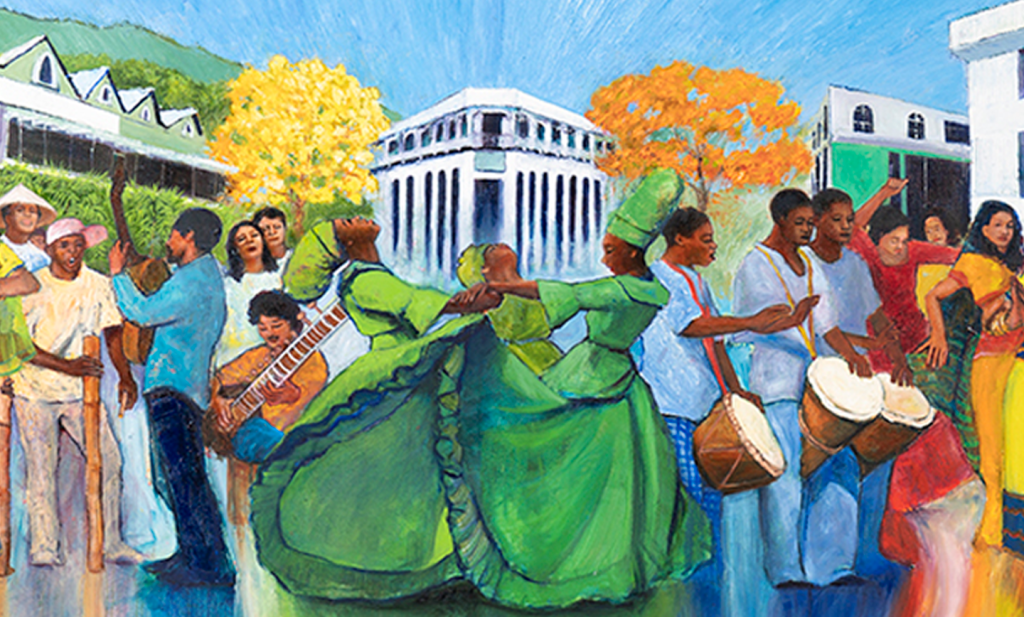 Our History
First Citizens has a rich legacy of resilience, loyalty and leadership. Although our doors first opened in 1993, our story began nearly a century earlier, weaving together the histories of three banks on a mission to thrive and strengthen service to their customer base.
Executive and Senior Management
We are delighted to introduce you to the Executive and Senior Management Team of the First Citizens Group.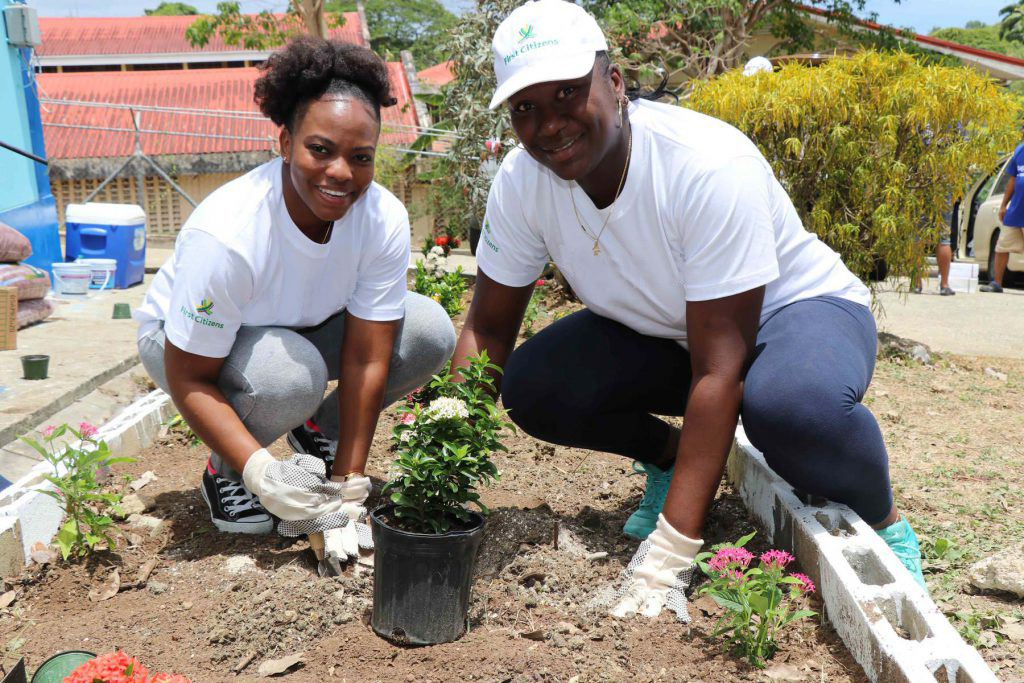 Corporate Social Responsibility
At First Citizens, sustainable growth and development are central to our story and we are committed to carrying this legacy forward. We understand the value of sound investment and this has been instrumental to our success. As such, we pride ourselves on investing in our communities to partner in success with the people we serve.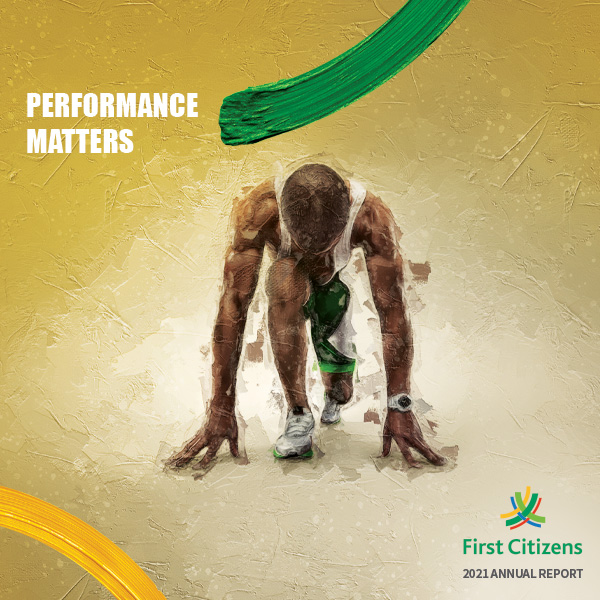 Investor Relations
Inspired by our Corporate Social Responsibility Pillars – Sport, Culture, Youth Development & Education, Gender, and the Environment – we remain committed to investing in people and in the communities in which we serve. With Olympics held in 2021 as part of a unique sporting year, the First Citizens Group's 2021 Annual Report, themed "Performance Matters", spotlights Sport, as we are inspired and encouraged by its pivotal lessons on the art of performance. Performance Matters to all our stakeholders and we are driven to excel!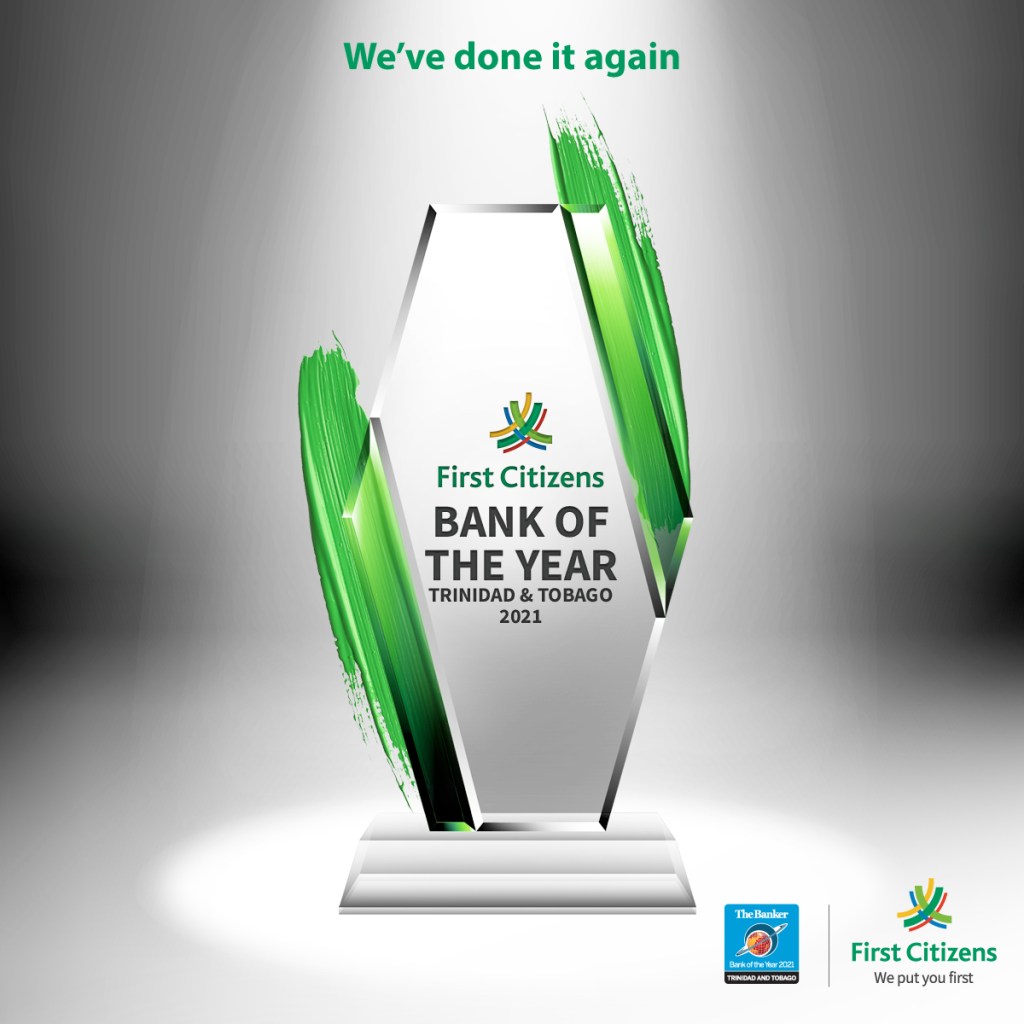 Awards & Achievements
First Citizens Historical Highlights
First Citizens Bank celebrates over a decade of firsts.