First Citizens Congratulates 7th UWI Internship Cohort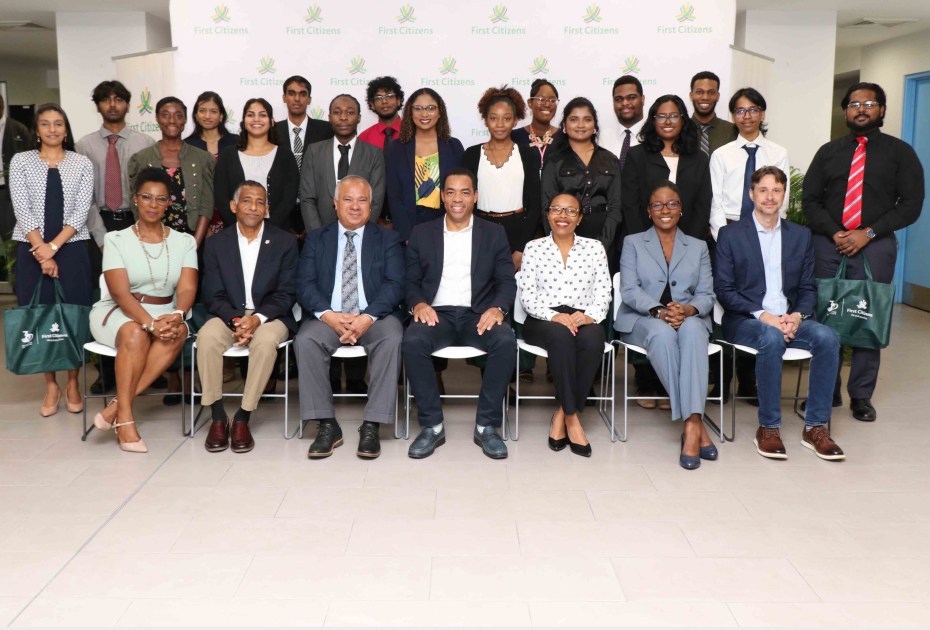 Tuesday 15th August, 2023 signalled yet another successful conclusion of the First Citizens UWI Internship Programme with an official closing ceremony for the Group's 7th cohort of interns at its Shared Services Campus, Aranguez.
The 2023 edition not only made history as a new UWI partner, the Faculty of Engineering, joined familiar faculties such as Science and Technology and Social Sciences to constitute Cohort 7, but also saw an expansion in the programme's offerings, including exposure to a series of developmental training programmes, guidance from former interns and even fun activities during the Group's first ever "Internship Day."

Congratulating the interns, former UWI alumnus, Mr. Jason Julien – Group Deputy CEO – Business Generation, First Citizens said "It has always been our objective to find a way to create an incubator for innovation, growth, development and expansion and I think we have achieved that." In relaying his personal journey as a past UWI student, he advised the interns "As you think about your own personal journeys, the objective is differentiation. How do I separate myself from the rest?" He wrapped up with "The true life of any organisation, community or nation is what we do to allow our young to thrive and part of why this programme exists is to ensure a future generation that is full of life, intelligence, opportunity, innovation and creativity who can help build the future, for us all."

Speaking on behalf of the UWI, Dr. Acolla Lewis-Cameron – Dean, Faculty of Social Sciences, University of the West Indies, St. Augustine said, "This internship experience is one that is a flagship for social sciences and we have used this model for other partnerships in other similar institutions. We are pleased that First Citizens has given us this opportunity to be that example of building out experiential education at UWI."

First Citizens was proud to celebrate the 19 interns for their contributions to the organization, wishes them all the best in their continued growth and development and thanks the University of the West Indies for its sustained partnership and looks forward to next year's Internship Programme. The Group remains steadfast in demonstrating its commitment to youth development and education, in building productive citizens of Trinidad and Tobago.