National Treasures 2023
Junior Carnival Band
Produced by Rosalind Gabriel Carnival Productions Ltd. in collaboration with First Citizens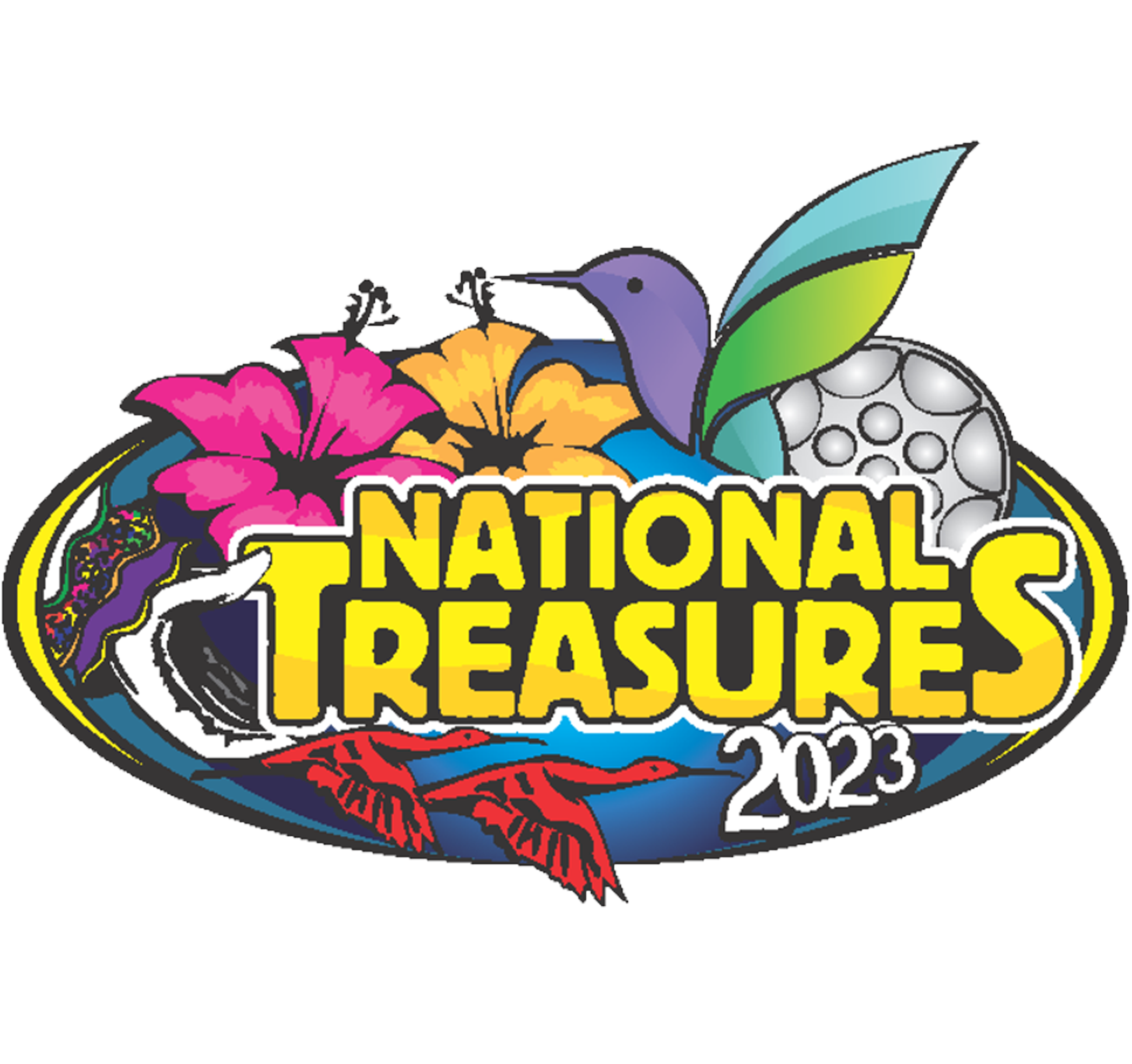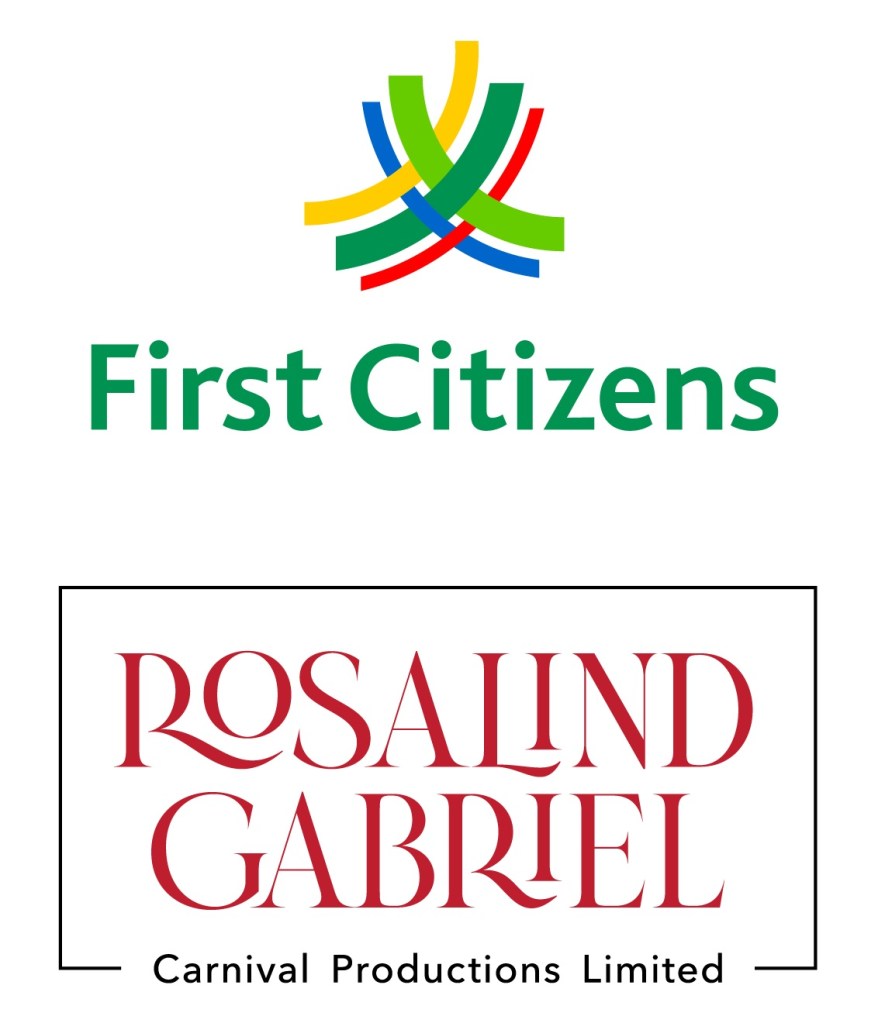 Band Concept
We are pleased to launch a Junior Carnival Band to both celebrate the return to Carnival and to mark First Citizens 30th Anniversary. Designed by Rosalind Gabriel and managed by Rosalind Gabriel Carnival Productions Ltd., the Band is titled "National Treasures" and will be a depiction of the First Citizens story. A story that began more than thirty years ago and influenced by our people, places, art and culture.
Band Sections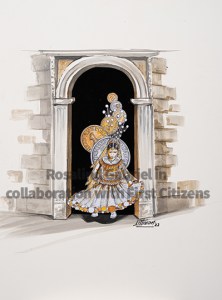 PRETTY PENNIES: Girls & Boys (4-6 yrs.)
One penny at a time started the savings and humble beginnings of our working class. One by one, the pennies piled up, changing the fortunes of the workers and our people. As in any nation, the youth are our real treasures and in this section our girls and boys stir up memories of this era. Dressed in colours of copper and gold, the masqueraders will dazzle in the portrayal of the pretty penny which is no longer legal tender.
TT$1,595.00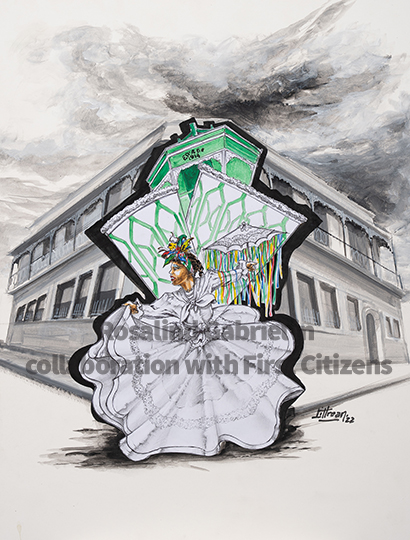 RAINY DAYS: (Girls 7 yrs.)
In 1914 Trinidad Co-operative Bank was incorporated to encourage young and old to save for the rainy days ahead. THRIFT and SAVE was sculpted into the window mouldings on the Duke Street facade of the building, and on the Charlotte Street side "CENTS". This section reawakens the ornate green metal work that was one of the distinguishing features of the building known as the Penny Bank. The dress of the masquerader is influenced by the Tobago Bele Dancer.
TT$2,395.00
WILDFOWL TRUST: (Girls 8 – 9 yrs.)
A perfect example of a place where the oil industry coexists in happy unison with a wetland paradise. The Pointe-a-Pierre Wildfowl Trust is an inland freshwater wetland habitat, comfortably cushioned within a heavily developed area in southern Trinidad. Founded in 1966, it protects avian species threatened with extinction, provides environmental education and builds awareness around conserving wetlands. The Wildfowl Trust is an amazing natural space with more than 40 tree species and 86 protected avian species that is ideal for families to visit.
TT$2,495.00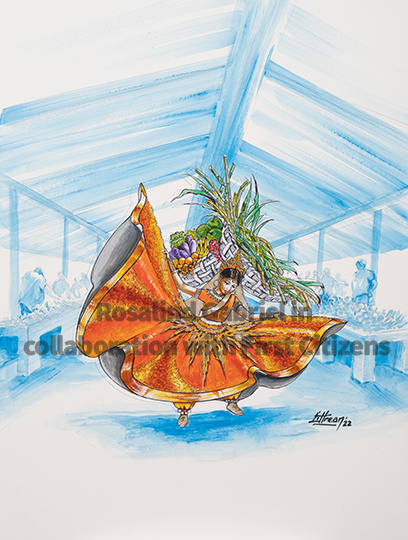 TO MARKET – TO MARKET: (Girls 9yrs.)
In 1968 the Penny Bank established an agency at the Central Market to retain vendor's business. This section celebrates the beginning of an expansion initiative that continued into the years following with branches being opened in Barataria (1970) and Point Fortin (1978). No business was too small for the Penny Bank which catered to hardworking young professionals.
TT$2,495.00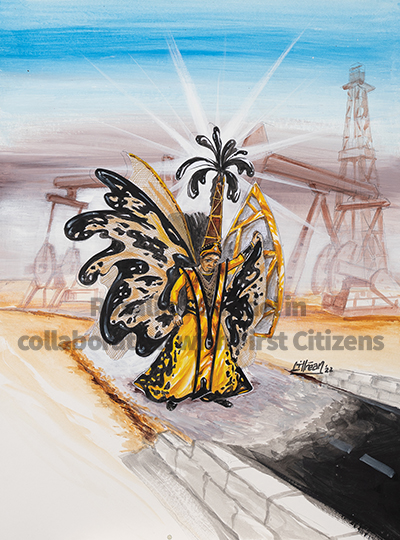 BLACK GOLD: (Girls 12 yrs.)
In 1973 due to the Arab embargo, oil prices rose steeply and Trinidad and Tobago received enormous benefits to our economy. It was a time when many petrochemical undertaking boomed and oil flowed like a river from our shores to overseas markets until 1981.
TT$2,595.00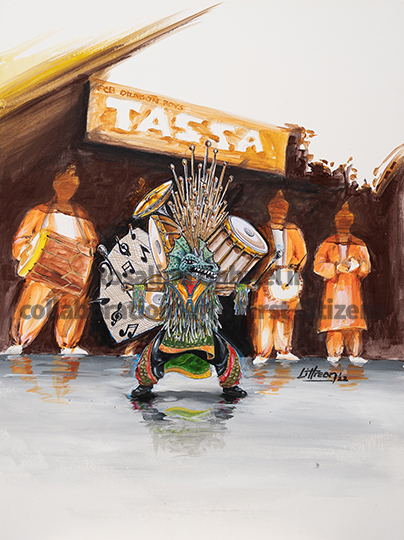 DRAGON CAN DANCE: (Boys 7 to 9
In this section, we combine a powerful traditional mas character, the dragon, with a powerful instrument, the tassa drum. We refer to the famous book written by popular literary talent, Earl Lovelace "Dragon Can't Dance", but in our presentation our dragons can dance, they dance to the pulsating infectious Tassa.
TT$2,495.00
PAN-0-RAMA : (Boys 9+ yrs.)
Pan is ours, invented and created right here in Trinidad and Tobago between 1880 and 1937. It is our gift to the world and gives the universe a panoramic view of the creative capabilities of our people and our country in developing the only musical instrument in the 20th century. Pan music is played worldwide and pannists come from all over the world to play pan here every year. This is the national instrument of Trinidad and Tobago.
TT$2,395.00
TOBAGO HERITAGE: (Girls & Boys 10+)
The Moriah Ole Time Wedding is actually a re-enactment of what weddings in Tobago once were and is one of the most popular events on the Tobago Heritage Festival calendar. When you hear the Tambrin and Fiddle, it's time! Come leh we go to meet the bride and groom and wind our way through the Moriah streets in our pretty clothes. Let the onlookers heckle us as we pass.
TT$2,595.00
ICONS: (Girls & Boys – Teens)
Icons are people who leave their mark on history. They are people who do extraordinary things and have depth of character and distinguishing purpose and significance. We respect and look up to them as role models. This section is inspired by our Icons and we pay tribute to some of our most revered individuals.
TT$2,495.00
Registration
For more information on the Band and Registration please visit:
Rosalind Gabriel Carnival Productions Ltd.
26, O'Connor Street
Woodbrook, Trinidad
Phone: (868) 628-8055
rosalindgabriel.com