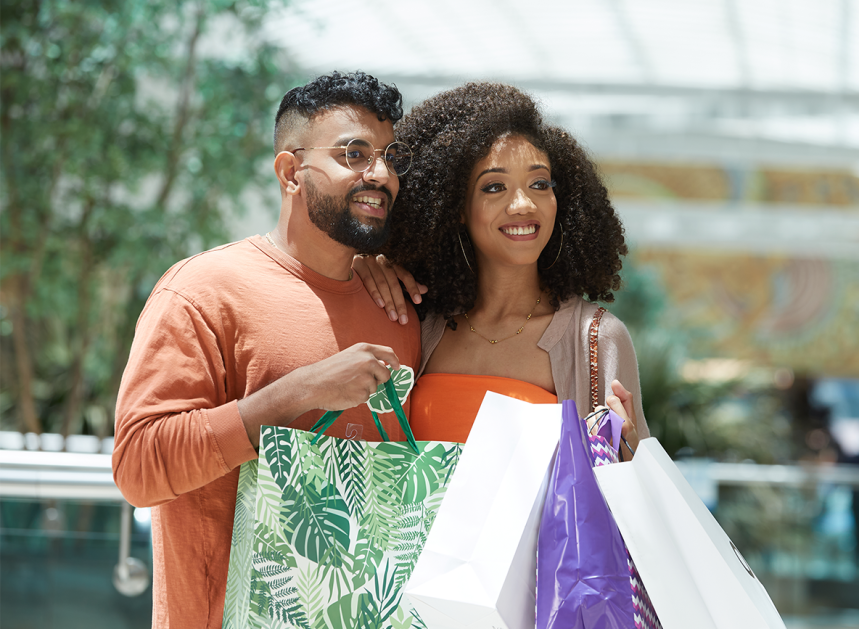 Specifically designed for all customers earning travel rewards.
The First Citizens Rewards programme is a free digital platform designed to give you exclusivity and enhanced convenience to help make your dreams come through.
First Citizens Rewards will enhance your sophisticated lifestyle with unsurpassed convenience, luxury and fun. Best of all, you can redeem your rewards in any part of the world.
Start redeeming online, in-app and in-store today! Globally, locally. Anywhere, anytime.
Enjoy 24 hour access via the First Citizens Rewards website or app to:
Make flight and hotel reservations
Book vacation activities/ tours
View and redeem your miles
Pay for subscriptions eg. Netflix
Shop at 70+ million merchants online, in-app and in-store
" First Citizens Rewards Customer Support team is available 24/7 via WhatsApp 1-855-606-0797"
Accumulate First Citizens Rewards
Your First Citizens Rewards will accumulate faster than you can keep track of! With one (1) mile for every TT$8.50 spent, you can enjoy your miles in a versatile range of options, to make your life easier. Please note, cash advances and quasi cash transactions (typically betting and gambling) do not earn miles.
DOWNLOAD NOW!
Experiencing difficulty accessing the First Citizens Rewards App? Contact us using any of the following options:
Important to note:
– Your monthly statement reflects miles earned for each cycle. Your total accumulated miles is available on the First Citizens Rewards App.
– Miles are updated on the 27th of every month.
– You can combine your existing miles with your credit card added to your First Citizens Rewards account, in order to complete your transaction.
– Maximum miles earned per calendar year
● VISA Platinum Ultra; VISA Signature Ultra & VISA Infinite – 250,000
● MasterCard Vacation Lifestyle Classic & Gold – 80,000
– Miles are valid for 4 years. All Miles will expire on the fourth anniversary of the statement date which they were obtained through an eligible purchase. Eg. If you earned 2,000 miles on your statement for July 2020, those 2,000 miles will expire in July 2024.