First Citizens Group Privacy Notice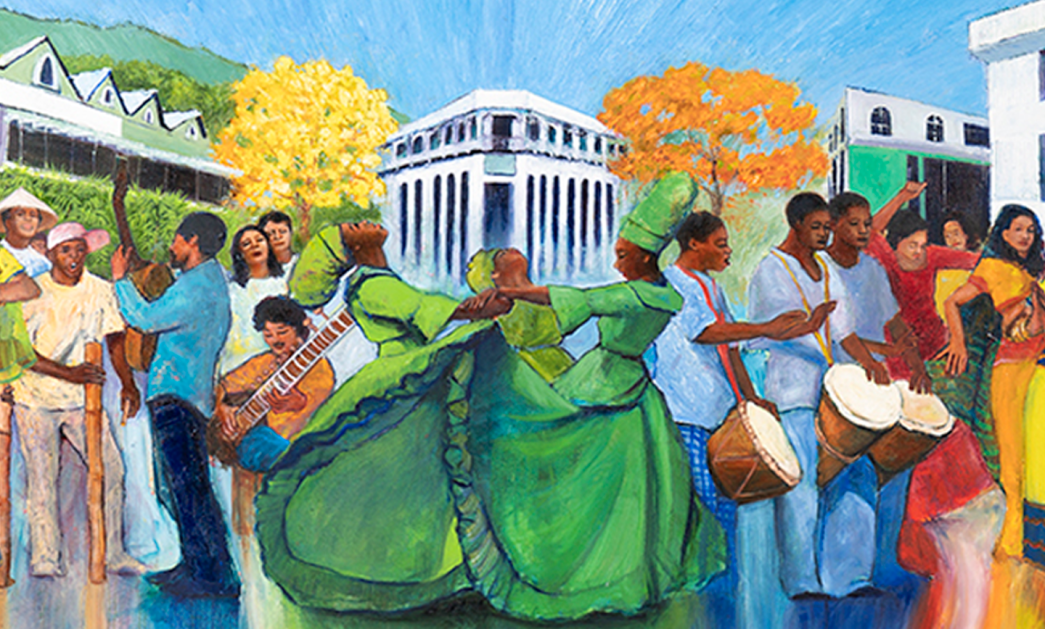 Protecting your Privacy
We are committed to protecting the privacy of your Personal Information.
Purpose
This Privacy Notice ("Notice") explains how the First Citizens Group ("the Group") collects and uses your Personal Information, regardless of whether you engage with us in-person, via mobile devices, or digitally through our websites, mobile applications, social media, or other touchpoints.

Once you enter into an agreement with us, register for and/or use any of the products or services offered by the Group ("Services") you agree to our use of your Personal Information in accordance with the terms of this Notice and applicable law.
All Personal Information we collect is required to provide Services to you. If Personal Information requested is not required for a service, then you are not required to provide your Personal Information without impacting the Services available to you.
We encourage you to read this Notice thoroughly to help you make informed decisions about sharing your Personal Information with us.

The use of the terms "Group," "we," "us" or "our" refers to the First Citizens holding companies and subsidiaries, its successors and assigns. See First Citizens website click here to view.
Personal Information We Collect
Personal Information is generally information that can be used to directly identify an individual (e.g., passport number, government identity number, driver's license number) or information that may be used to indirectly identify an individual (e.g., date of birth, address, employment information, health information).
Types of Personal Information that May be Collected. The types of Personal Information we collect depends on the Services you request or use, and our obligations under applicable legal or regulatory obligations.
The Personal Information we process (collect, use, store, and share) may include:
Contact information
Full name
Telephone number
Email address
Physical legal/mailing address
Identity, Employment, Education, and Political Information
Gender
Nationality
Country of residence
Valid passport information
National identification card information
Driver's license information
Birth certificate information
Signature exemplar
Marital status
Spouse or partner's information
Mother's maiden name
Home ownership
Number of dependents
Employment history
Educational background
Political affiliation
Financial information
Financial account information (e.g. institution, account numbers)
Transaction history
Credit ratings
Credit report
Annual income
Assets and liabilities
Investment objectives
Collateral/Security provided
Technological information
IP address
Device characteristics
Geo-location
URLs of Group websites to which you arrive or leave
Your browser type, operating system, internet service provider
Mobile device provider
Internet Service Provider
Other necessary technical and security information

Sensitive Personal Information. We will not collect Sensitive Personal Information unless you provide consent, and it is permitted under applicable law.
Sensitive Personal Information which is a subset of Personal Information includes:
Racial or ethnic origin
Political opinions
Socio-economic status
Criminal record or record of proceedings for an offence committed or alleged to have been committed
Financial record or position
Membership in a trade union
Biometric data
Physical or mental health
Sexual orientation or sexual life
How We Collect Your Personal Information
Directly from you. We may directly collect your Personal Information when you access our Services or communicate with us in-person or online.
Your actions will also determine whether you have provided consent, which includes, but is not limited to your:
Voluntary provision of Personal Information to us through any of our channels;
Express consent or acknowledgement, including those contained within a written, verbal or electronic application process;
Consent solicited by us for a specified purpose;
Receipt of this Notice (either via hard copy or digitally);
Consent given through your authorized representative (e.g., legal guardian, agent or holder of a power of attorney).
Third-Party Service Providers.
We may also collect your Personal Information through our Third-Party Service Providers (e.g., credit bureaus, reporting agencies, and advertising agencies) whose services are generally covered by a service agreement with us.
When We Collect Your Personal Information
We may collect your Personal Information in the following situations including when you:
Apply or register for our Services
Conduct transactions in-person, online, or at an Automated Teller Machine (ATM)
Engage with us in-person, on the phone, or digitally through emails, social media or other touchpoints
Complete online or hardcopy forms
Register for our events
Schedule an appointment with us
Complete surveys, enter a competition, or promotion
Access our websites, browse online applications, or utilize our online services (see, "Use of Cookies and Similar Technologies" below)
Subscribe to our newsletters/publications
Request marketing materials
Apply for employment
How We Use and Share Your Personal Information
The Group uses your Personal Information only when we have a lawful basis to do so. Depending on your interaction with us, we may rely on your consent to process (e.g., use, collect, store, share) your Personal Information, or when it is necessary:
To fulfill a contract with you
To comply with a legal obligation
To protect your vital interests
To comply with the law
For our or others' legitimate interests, except where such interests are outweighed by your fundamental rights and freedoms or legitimate interests
We may use and share your Personal Information for legitimate business purposes. We may share your Personal Information with our subsidiaries and affiliates, and third parties:
To confirm a customer's identity
To perform our responsibilities under our contract with you
To provide existing Services and explore new Services
To provide updates on administrative changes to our terms, conditions, notices, and policies, and to respond to your customer service needs
To send marketing and promotional communications (e.g., special offers, new products, online services)
To request and receive your feedback on our Services, and events hosted by the Group and/or in collaboration with third parties
To assist in investigating, processing and adjudicating complaints made internal or externally
To assist with the identification and mitigation of fraudulent activities, anti-money laundering and terrorism financing
To promote the safety and security of our systems, our physical locations, and to protect the rights and property of the Group and others
To monitor and analyze trends, usage, and activities relating to our Services
To meet our legal, regulatory, and compliance requirements
To manage and assess our risks
To facilitate the enforcement of debts or any obligation owed to us by you
To respond to court orders, search warrants or other lawful demands or requests, or to comply with the rules of a court
Any other legitimate business purposes to aid in evaluating and improving our services

Recipients of Your Personal Information. Your Personal Information may be shared with:

Business units, subsidiaries and affiliates within the Group
Third-Party Service Providers
Successors in title (through merger, acquisition)
Professional advisors (e.g., lawyers, auditors, consultants)
Law enforcement agencies
Other entities or any person entitled to demand or request the disclosure of your Personal Information in accordance with the law
Cross-Border Data Transfers

We may share your Personal Information with other countries within the Group, and with third-party service providers located outside of your country. The Group will apply appropriate safeguards to protect your Personal Information.

Safeguards

We will ensure that appropriate safeguards are in place to protect your Personal Information from unauthorized access and any service providers shall be restricted from utilizing your Personal Information for their own purposes.
Save for the purposes outlined above, we will keep your Personal Information confidential to the extent that such information is not:
Information which at the time of disclosure is published or otherwise generally available to the public
Information, which is published or becomes generally available to the public, other than through any act or omission by the Group
Information in our possession which is not otherwise confidential
Information rightfully acquired from a third party who did not, to the best of the Group's knowledge and belief, obtain it under pledge of confidentiality to you or another.
Automated Decision Making

The Group may use automated decision-making (i.e., using automated means to make decisions) in limited circumstances.

Closed-Circuit Television (CCTV)
As permitted by law, we monitor our offices, branches and ATMs using CCTV cameras. These cameras cover outer areas of our premises, as well as, entry points, exit points and specific areas inside our buildings such as waiting areas, lobbies and spaces with monetary, mission critical or sensitive assets with a high risk of theft.
Cameras are positioned to monitor access to and ensure security of our premises, employees, visitors and customers. Video footage from CCTV cameras is retained to investigate unauthorized physical access to our premises; theft of assets of the Group or persons on our premises; customer transaction queries; and safety of persons on our premises.
Storage
Your Personal Information may be stored on premises and/or by third-party cloud service providers in any country where we operate or in which we engage service providers. Third-Party Service Providers are contractually obligated to comply with applicable policies, laws, and regulations in protecting your information.
Your Privacy Rights
Your Personal Information belongs to you. The following privacy rights, subject to applicable law, apply to all customers of the Group.
Right to Access
You have the right to request access to your Personal Information held by the Group. In some instances, we may charge a reasonable fee based on administrative costs in fulfilling your request.

Right to Correction
Your Personal Information should always be accurate and up to date. The Group encourages you to inform us of any changes or alterations to your Personal Information during the tenure of our relationship by contacting us or providing updates when requested by us.
If you have subscribed to any of our online services, some of your Personal Information may be updated by logging into your account and making or requesting any necessary changes. In all instances, your changes may require that you provide us with additional supporting documentation.
Right to Withdraw Your Consent (Opt-Out)
You may opt-out of receiving marketing-related emails from us by following the "unsubscribe" instructions at the bottom of each email. You may not opt-out of receiving administrative messages about your account(s).
Use of Cookies and Similar Technologies
Cookies are small files placed on your device when you visit a website or use mobile applications. The Group and/or Third-Party Service Providers may use cookies and similar technologies to help us store your preferences and settings, assist in security measures and to understand the performance of our websites, online services, and mobile applications.
Data Retention
We will only retain your Personal Information for as long as reasonably necessary to fulfil the purposes identified for collection, and to meet our legal obligations. We will collect, store and process your Personal Information during the tenure of your relationship with the Group and for the purposes outlined in this Notice. Upon termination of our relationship with you, your Personal Information will be retained for a period prescribed by applicable laws and regulations, and thereafter it is destroyed.
Security
We have implemented procedural, physical and online security measures and systems that align with industry standards to protect any Personal Information we collect, store and process.

You should only access our website and provide your Personal Information over a secure connection.
While the Group utilizes all reasonable efforts to protect your Personal Information, it is your personal responsibility to act prudently to secure such information.

We advise you that the Group will not send emails, texts, or messages via social media that require you to log-on, verify your identity, and/or disclose your Personal Information, or provide sensitive banking data using those channels. Please contact us (see "Contact Us" tab below) if you are suspicious of any such communications or refer to our guidelines for protecting your personal information.
Third Party Service Provider Websites
Our websites may contain links to products and services of our authorized Third-Party Service Providers. This Notice applies solely to the Group's websites, or such websites operated and controlled by us, and we will not be responsible for any unauthorized access to your Personal Information disclosed on such websites.
If you utilize any third- party link, please ensure that you read the policies and conditions governing the use of such websites.
Complaints
You have a right to file a complaint with the data protection authority in your country if you allege a violation of that country's data protection law.
Updates to this Notice
This Notice may be updated from time to time by the Group ("Revised Notice"). All parties affected by this Notice must abide by the updated terms and conditions of the Revised Notice. The Revised Notice will be made available on our website and may be accessed at our physical locations (on an 'as needed' basis).
Contact Us
If you have any privacy related questions, you may contact us via email at:

Email: data.privacy@firstcitizenstt.com
For your protection, we may only process requests associated with the email address you used to send your request. We may need to verify your claimed identity before processing your request. In order to properly respond to your request, we may also need additional information and/or clarification of your request.