The First Citizens Young Men's Development Programme…  Changing Lives – Individually and Collectively! 
Corporate Social Responsibility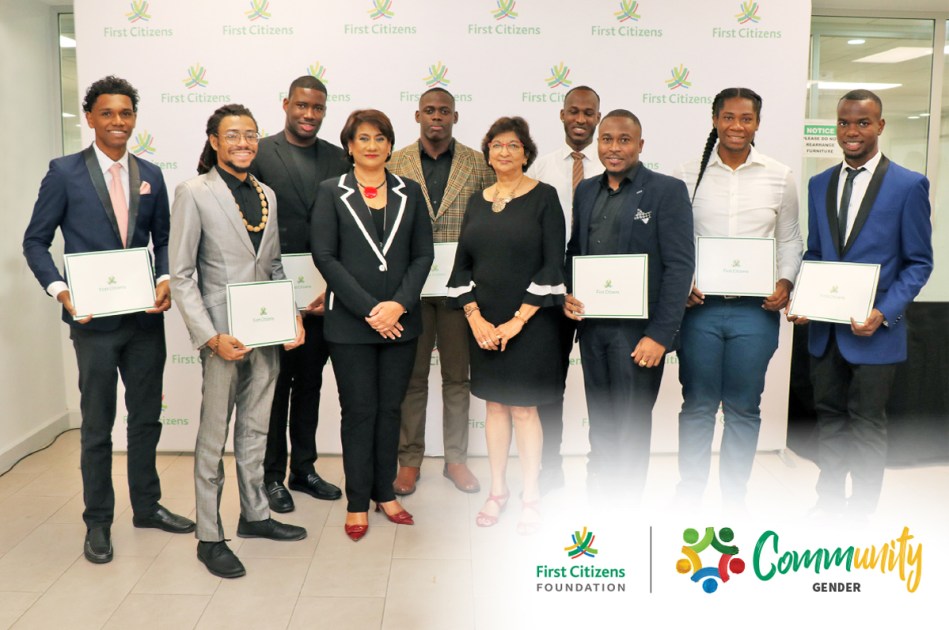 On January 19th, 2023 ten young men (aged 20 to 23 years old) marked their successful completion of the Young Men's Development Programme (YMDP), a comprehensive intervention designed by First Citizens to foster development through mentorship, internship, and vocational opportunities and life-skills workshops. The genesis came from the Group's ground-breaking Boys' Symposium in 2019, where several young men candidly spoke about their real life experiences, hurts and challenges.

Speaking at the graduation ceremony, First Citizens' Group Chief Executive Officer, Karen Darbasie said "First Citizens was keen on creating a programme of its own from the ground up, allowing the Group to be as holistic, yet as individualized as possible…we were able to customise the experience to the individual needs of participants in a way that would go on to change their lives."

Ms. Darbasie also lauded the "emotional investment" of the programme's mentors, an all-male group of First Citizens employees who volunteered their time to work with the first cohort, and who themselves experienced "their own journeys of self-discovery and personal development." Expressing his gratitude to the mentors, valedictorian Anthony Springer said "they were the best mentors one could ask for, now and always," in a programme that offered "a support system and an alternative route." Participant Jeremiah McIntosh also shared on how the programme allowed him to pursue a career, further his education and realize his aspirations. Turning to his peers, he said they were "strong, determined, gifted, and bright brothers, who were now prepared to face their dreams and their fears."

The First Citizens Young Men's Development Programme is an initiative of First Citizens Community, under its Gender pillar, and is administered by a Young Men's Development Programme Committee, chaired by gender expert, Professor Emerita Patricia Mohammed.