First Citizens Girls First Inspires "Limitless" Potential!
Corporate Social Responsibility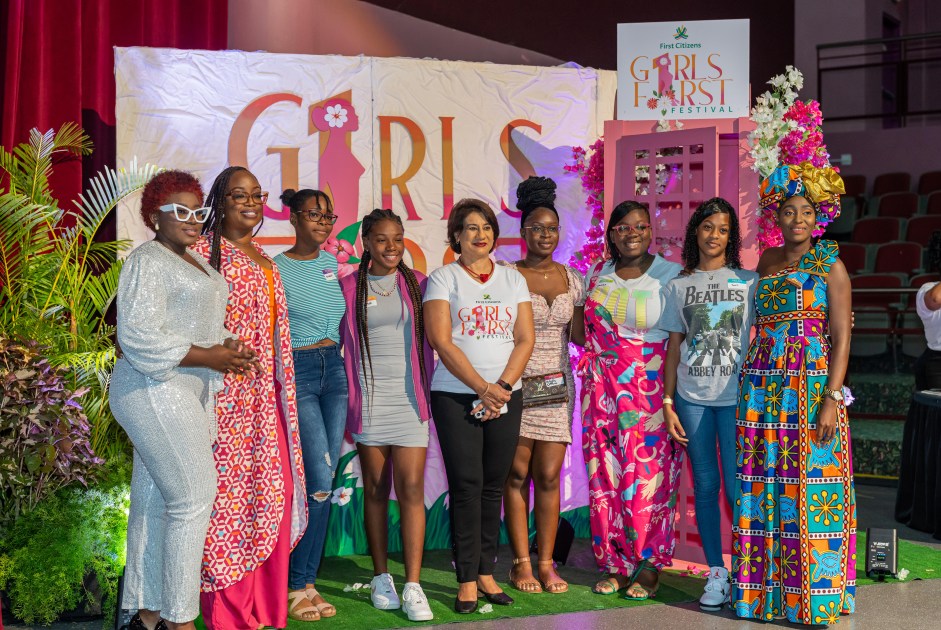 The First Citizens Girls First Festival was held on August 13th at Bishop High School East, Trincity, Trinidad and August 20th at Shaw Park Cultural Facility, Tobago.The transformative event dedicated to empowering and inspiring young girls to reach their full potential created a platform for girls to embrace their strengths, explore their passions, and shatter limitations.
"Limitless", represents our commitment to encouraging girls to break free from societal expectations, embrace their uniqueness, and realize their unlimited potential. Karen Darbasie, First Citizens – Group Chief Executive Officer and founder of the Girls First Festival, said, "We believe that every girl has the power to achieve their full potential, and the Girls First Festival is designed to equip them with the tools and inspiration to do just that."
Through a series of engaging workshops including Personal Safety and Mind Matters Self Care and Wellness, Polished Presence as well as motivational keynote speakers, networking opportunities and a Career Fair, attendees gained valuable insights, skills, and confidence that will shape their personal and academic journeys.
Attendees were treated to an impressive line-up of influential speakers, industry experts, and mentors, including Miss Universe 1998 – Wendy Fitzwilliam, Ainka Williams, Korice Nancis, RayShawn Pierre and many others, who shared their experiences, wisdom, and strategies for success.