A Taste of Steel' Returns!
Press Release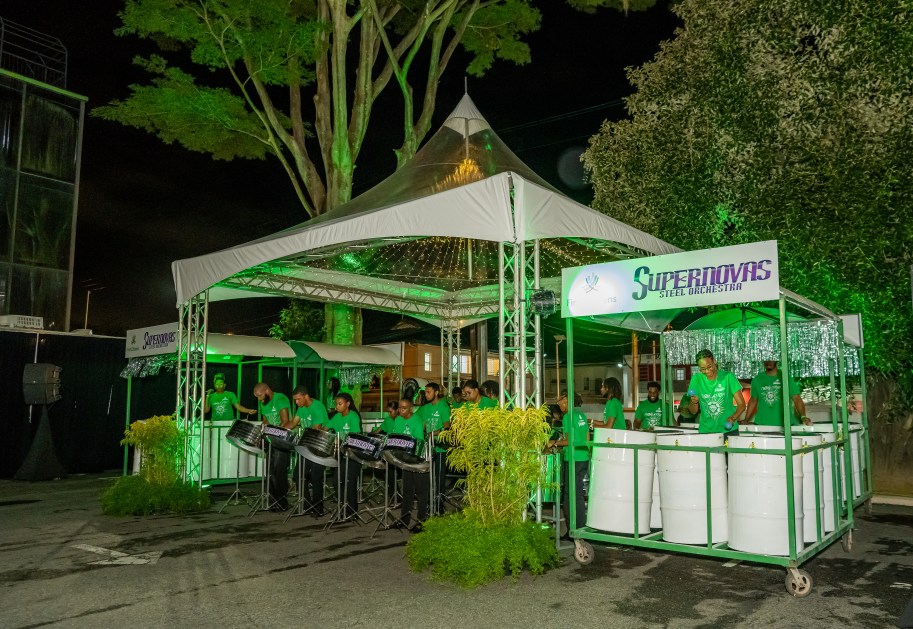 For the 2023 Mother of All Carnivals, First Citizens joined the festivities with the return of its annual Carnival "Backyard" event: A Taste of Steel – The Rhythm Returns. This premier Carnival event, transformed the rear of the First Citizens Corporate Centre into a cultural showcase on Tuesday February 07, featuring a range of the Group's sponsored bands.
Welcoming the Group's clients and key stakeholders, Group Chief Executive Officer – Ms. Karen Darbasie said "Taste of Steel has grown to be our signature event for shining the spotlight on the immense talent of our people and creating a space where that talent can be highlighted, nurtured and enjoyed."
The Group's sponsored bands certainly showed those skills with key performances by First Citizens Supernovas, First Citizens Dragon Boys and First Citizens Original Jab Jab, supported by traditional Carnival characters and an exciting set from soca sensation, Sekon Sta.
Guests also had the privilege of getting a sneak peek of costumes from First Citizens' Junior Carnival presentation for 2023, "National Treasures," produced in collaboration with Rosalind Gabriel Carnival Productions. National Treasures will chart the history of First Citizens, in recognition of the Group's 30th Anniversary later this year.