First Citizens Acquires Butterfield Bank (Barbados)
Press Release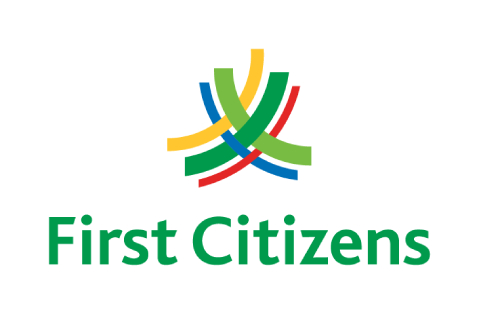 May 7th, 2012
First Citizens announced today that it has signed an agreement to acquire Butterfield Bank (Barbados) Limited. This is yet another significant achievement for the First Citizens Group and confirms the Company's commitment to regional growth and expansion as it relates to its stated strategic direction.
This acquisition is subject to regulatory approval and this, along with other items necessary to finalize the transaction, will take approximately three (3) months. The Group has therefore targeted early August as the period for the official transfer of Butterfield Bank (Barbados) to First Citizens (Barbados).
First Citizens has publicly disclosed its acquisition strategy as it relates to regional expansion and has been actively seeking potential opportunities in the Region and Latin America over the last two (2) years. This acquisition therefore represents an ideal opportunity to achieve specific corporate objectives.
Butterfield Bank (Barbados) Limited provides retail, premium and business banking and lending services, merchant services, and credit and debit card services in Barbados. It employs 114 staff at its main office in Carlisle House in central Bridgetown and five additional Banking Centres across the island. The bank had assets of B$ 617 million (US$ 308 million) and customer deposits of B$ 540 million (US$ 270 million) at 31 December 2011.
Butterfield Bank (Barbados) Limited was established in 2003 upon the acquisition by Butterfield of the Barbados assets of the Mutual Bank of the Caribbean, Inc.; at the time a subsidiary of The Barbados Mutual Life Assurance Society.
The First Citizens acquisition of Butterfield Bank (Barbados) Limited represents the continuation of the Group's expansion throughout the region. The company currently offers investment services in Barbados (as well as St. Vincent and St. Lucia) through its First Citizens Investment Services subsidiary and recently announced plans to open a representative office in Costa Rica. First Citizens has assets of almost US$ 5 billion and equity of over $800 million, providing a strong platform for the Barbados bank.
Larry Howai, the Group Chief Executive Officer at First Citizens said "this transaction confirms that First Citizens is well on course in terms of its strategic direction, particularly as it relates to acquisitions and regional expansion. This is certainly a 'win win' situation for both organizations and what is most rewarding; is the fact that the customer wins. I must emphasize, that our commitment to put customers first has been replicated in Barbados through our Investment Services Company and will be extended to more communities thanks to Butterfield Bank (Barbados)"
Bradford Kopp, Butterfield's President & Chief Executive Officer, said, "In First Citizens, Butterfield has found the ideal buyer for our Barbados operations: a full service bank with a strong reputation for service and innovation, which has well-established, complementary businesses on the island. Our employees, customers and premises in Barbados are a good fit with First Citizens' business model, and we are confident that all stakeholders will benefit from this transaction."
Larry Howai
Group Chief Executive Officer