The Age of Big Data and Analytics
Insights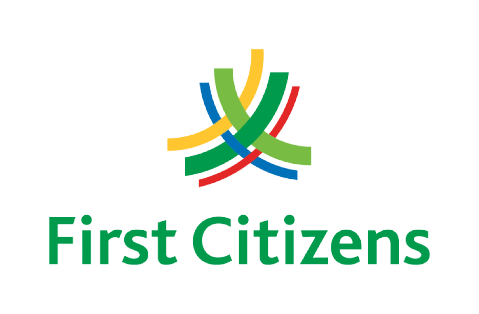 ---
The term Big Data has been used countless times by businesses over the past few years. Big Data is a field devoted to the analysis, processing, and storage of large collections of data that often originate from different sources. For a dataset to be considered Big Data, it must possess one or more characteristics that are commonly referred to as the five V's. These are volume, velocity, variety, veracity and value. The analysis of Big Data datasets is an interdisciplinary effort that merges computer science, mathematics, statistics and other subject matter expertise.

The percent of the world's population using the internet has increased to around 65.6% as at March 2021 from 31.2% in 2011. As more people access the internet, the growth in the Internet of Things (IOT) is accelerating. IOT refers to the billions of physical devices around the world that are now connected to the internet, all collecting and sharing data. The growth in the IOT is one of the driving forces behind the amount of data being created each day. The amount of data in the world was estimated to be around 44 zettabytes1 in 2020 and is projected to reach approximately 175 zettabytes of data by 2025. By 2025, it is estimated that 463 exabytes of data will be created each day globally which is equivalent to 212,765,957 DVDs per day.

What is Big Data Analytics?
Data analysis is defined as a process of examining data to find facts, relationships, patterns and trends. The overall objective of this is to aid in better decision making. Data analytics is a broader term that encompasses data analysis and includes the management of the complete data lifecycle. The Big Data Analytics lifecycle generally involves identifying, procuring, preparing and analyzing large amounts of raw, unstructured data to extract meaningful information. Data analytics enables data-driven decision-making with scientific backing so that decisions can be based on factual data and not simply on past experience or intuition alone. There are four general categories of analytics that are distinguished by the results they produce. These are descriptive analytics, diagnostic analytics, predictive analytics and prescriptive analytics.
Businesses, research institutions and governments now regularly generate data of unprecedented scope and complexity. Collecting meaningful information from massive amounts of data has become increasingly important to organizations globally. For companies, data analytics has become vital to realize the full value of Big Data in order to improve business performance and increase their market share. Companies like Amazon and Google have access to vast amounts of data and use Big data analytics extensively.

Uses of Big Data Analytics
In the case of Amazon, the company first started selling books online and evolved over time from being a pure ecommerce player into an internet service firm. The company started to focus on big data heavily and embarked on its transition from a pure online retailer into a Big Data company. Amazon built an enormous database of customers and their buying choices over a prolonged period. The company used its customer recommendation system in its cross selling and upselling initiatives to increase its revenue.

Amazon tracks the customer's journey from finding products to making purchases and delivering the products. It is estimated that the company collects more than 2,000 historical and real-time data points on each order. Amazon also uses big data analytics to forecast demand for its supply chain. The company attempts to forecast demand for millions of items a day in order to ensure that their inventories remain up to date. Through the use of Machine Learning and Artificial Intelligence, Amazon forecasts what they are going to need in the warehouses over short-term periods.

Generic mass emailing offered by e-commerce firms may be labelled as spam and can lead to the wastage of marketing efforts. To move away from these generic marketing strategies, Amazon created 360-degree customer profiles which utilizes big data collected on customers. This allows Amazon to target these customers using personalized marketing messages regarding products based on the individual customer's needs and interests.

Google's Big Data innovation goes beyond basic search although it still makes up a core part of the business. The company processes approximately 5.8 billion requests per day, and each request queries a database of over 20 billion web pages. With the help of different big data tools and techniques, Google is capable of exploring millions of websites and can find information within milliseconds. Google's competitive edge over other search engines is its ability to analyze wider data sets for their search. The company builds up vast amounts of data about the people using it to conduct searches.

A significant portion of the company's revenue is derived from advertising from Google Ads. Google Ads is an online advertising solution used by businesses to promote their products and services on Google Search, YouTube, and other sites across the web. Whenever users browse through different websites, Google collects information on their preferences, likes and dislikes. They then target users by advertising related to products or services that they might be interested in.

Over the last decade, the advancements made in technology combined with the use of big data analytics has allowed information technology to develop the necessary programming for use in fully automated vehicles. Autonomous vehicles rely entirely on the data they receive through GPS, radar and sensor technology, and the information they process through cameras as well as combining this with on-board and real-time data analysis.

Risks Associated with Big Data and Analytics
Two of the major risks are that of security and privacy. The more data a company collects, the more expensive and difficult it is to store this data. Data breaches have been a major challenge faced by companies as it tries to keep its data safe.
The issue of privacy is also a major concern as governments, social media platforms and health care providers are just a few organizations that have access to sensitive information. With cyberattacks on the rise, companies will experience significant challenges if they fail to invest in adequate data security.

The Future of Big Data and Analytics
The use of Big Data and Analytics have increased over the years and are used in many industries. The Economist in its 2017 article titled "The world's most valuable resource is no longer oil but data" noted that a few years ago, the resource in question was oil, however, data is the new oil of the digital age. More companies are using Big Data Analytics to better understand their customers. One of the biggest big data trends is using big data analytics to power Machine Learning and Artificial Intelligence automation, both for internal operations and consumer-facing needs.
As data continues to expand and grow, demand for cloud storage providers like Amazon Web Service, Microsoft Azure and Google Cloud will continue to increase as they facilitate the storage of Big Data. As companies use cloud storage to store its data it can facilitate real time analytics in which businesses can get timely insights and react quickly to new information.
Most of the Big Data companies would have outperformed or performed similarly to the S&P when compared year to date. Given the expected expansion of cloud technology and increase in the use of Big Data and Analytics, it is anticipated that these companies would continue to perform positively over the short to medium term.
DISCLAIMER
First Citizens Bank Limited (hereinafter "the Bank") has prepared this report which is provided for informational purposes only and without any obligation, whether contractual or otherwise. The content of the report is subject to change without any prior notice.  All opinions and estimates in the report constitute the author's own judgment as at the date of the report.  All information contained in the report that has been obtained or arrived at from sources which the Bank believes to be reliable in good faith but the Bank disclaims any warranty, express or implied, as to the accuracy, timeliness, completeness of the information given or the assessments made in the report and opinions expressed in the report may change without notice. The Bank disclaims any and all warranties, express or implied, including without limitation warranties of satisfactory quality and fitness for a particular purpose with respect to the information contained in the report. This report does not constitute nor is it intended as a solicitation, an offer, a recommendation to buy, hold, or sell any securities, products, service, investment or a recommendation to participate in any particular trading scheme discussed herein. The securities discussed in this report may not be suitable to all investors, therefore Investors wishing to purchase any of the securities mentioned should consult an investment adviser. The information in this report is not intended, in part or in whole, as financial advice. The information in this report shall not be used as part of any prospectus, offering memorandum or other disclosure ascribable to any issuer of securities. The use of the information in this report for the purpose of or with the effect of incorporating any such information into any disclosure intended for any investor or potential investor is not authorized.
DISCLOSURE
We, First Citizens Bank Limited hereby state that (1) the views expressed in this Research report reflect our personal view about any or all of the subject securities or issuers referred to in this Research report, (2) we are a beneficial owner of securities of the issuer (3) no part of our compensation was, is or will be directly or indirectly related to the specific recommendations or views expressed in this Research report (4) we have acted as underwriter in the distribution of securities referred to in this Research report in the three years immediately preceding and (5) we do have a direct or indirect financial or other interest in the subject securities or issuers referred to in this Research report.