A Mortgage For You
Mortgage Financing is a loan secured by specified real estate property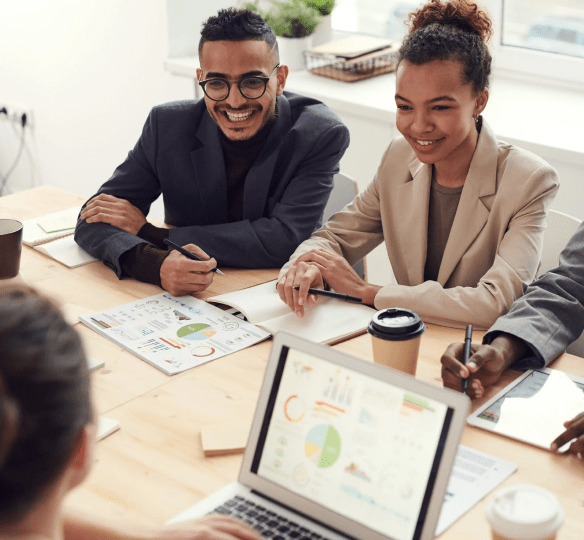 Firstly, let us define mortgage financing. Mortgage Financing is simply a loan secured by specified real estate property. At First Citizens, customers can apply for mortgage financing for any of the following:
Purchasing Your Home/Land
Many customers prefer the option to simply purchase their home or, they may just want to buy land now and build later. If this applies to you, First Citizens has a financing option for you. At First Citizens, first time home owners benefit from significant cost savings to make home ownership affordable. Further, if this is not your first home, no worries, we have financing packages to make this option affordable as well.
Building Your Home
If you already own land or you are thinking of buying land with the intention to build your own home, you will require Bridging Finance.
Bridging Finance is a special type of financing, ensuring that funds are made available in a timely manner during the construction phase. Once the dwelling has been completed and a completion certificate along with an updated valuation report are submitted, the bridging financing will be converted to a long term mortgage loan.
How does Bridging Finance Work?
Funds are released in draw downs, based on site visits conducted by the bank officer and the submission of quantity surveyors' reports which highlight the progress of construction.
Interest is charged by the Bank only on the funds actually utilized during construction. Principal repayment is not required during the bridging phase.
The building must be constructed in accordance with approved building plans
When construction of the building is completed, a completion certificate along with an updated valuation report, must be submitted to the Bank so that the bridging loan can be converted to a long term mortgage loan
Making Your Home Work for You
If you already own your home, it is important to note that you can take advantage of the equity in your property to finance another goal.
This equity can be tapped into to fund renovations, consolidate debts , expand your investment portfolio, purchase another property, meet major medical or finance tertiary expenses for your children.
Equity Illustration
If the present market value of your property is 1 million dollars and the present balance on the mortgage is $300,000 then the equity in the property can be calculated as follows:
Market Value – $1 million
Bank's maximum lending value – 75% of $1,000,000 = $750,000
First Mortgage balance – $300,000
Then equity in the property – $750,000 – $300,000 = $450,000

Switch Mortgages
A switch mortgage is a legal transfer of the mortgage on a property from the originating Financial Institution to another Financial Institution. If you currently have a mortgage at another financial institution, you can "switch" your mortgage to benefit from significant savings as most times the switch mortgage is done at a lower rate.
The transaction is effected through a Transfer document, and a Letter of Direction signed by the customer, which directs the other Bank to execute the transfer. If the customer qualifies, more money than the transferred balance may be disbursed.